Ecoflex: Exhibitor at Body Life India Expo 2015
We are glad to inform you that Ecoflex India was an Official Exhibitor at the Body Life India Expo's 2nd International Trade Fair For Fitness, Wellness and Sports Nutrition held on 1st, 2nd and 3rd October, 2015.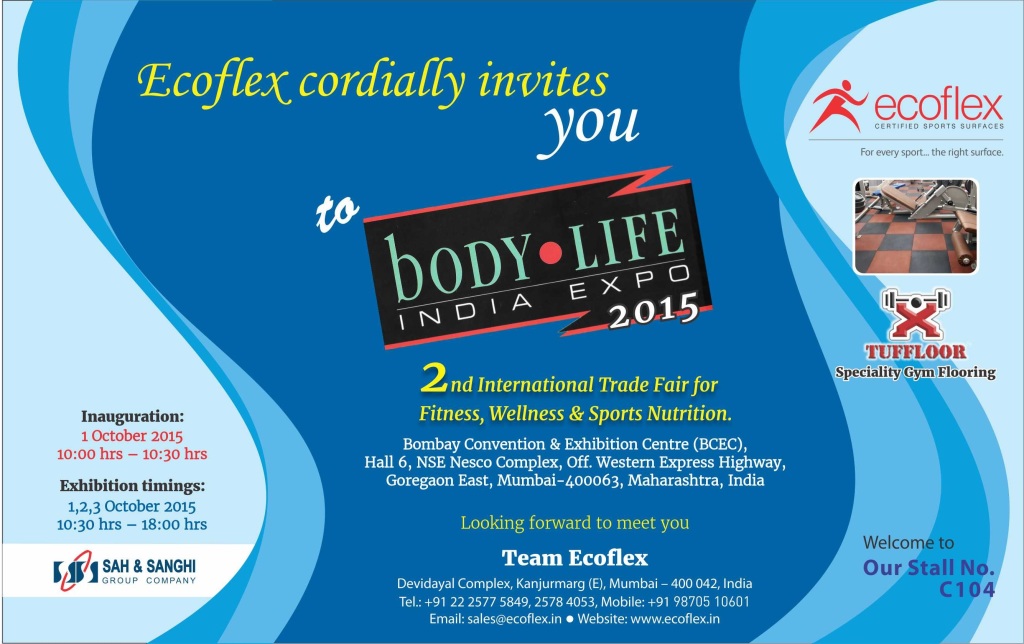 It was a great opportunity for us, to not just showcase our Technologically Advanced Surfaces that secure and safeguard the well being of an Athlete, but also gave us a chance to interact with many Amazing personalities ranging from Gymnast to Health Freaks to Nutritionist and further more. Through the communication that we had those Three days, we have learnt a lot more about how we can further improve our surfaces and also what are the Athlete's expectations with a surface that they shall train on.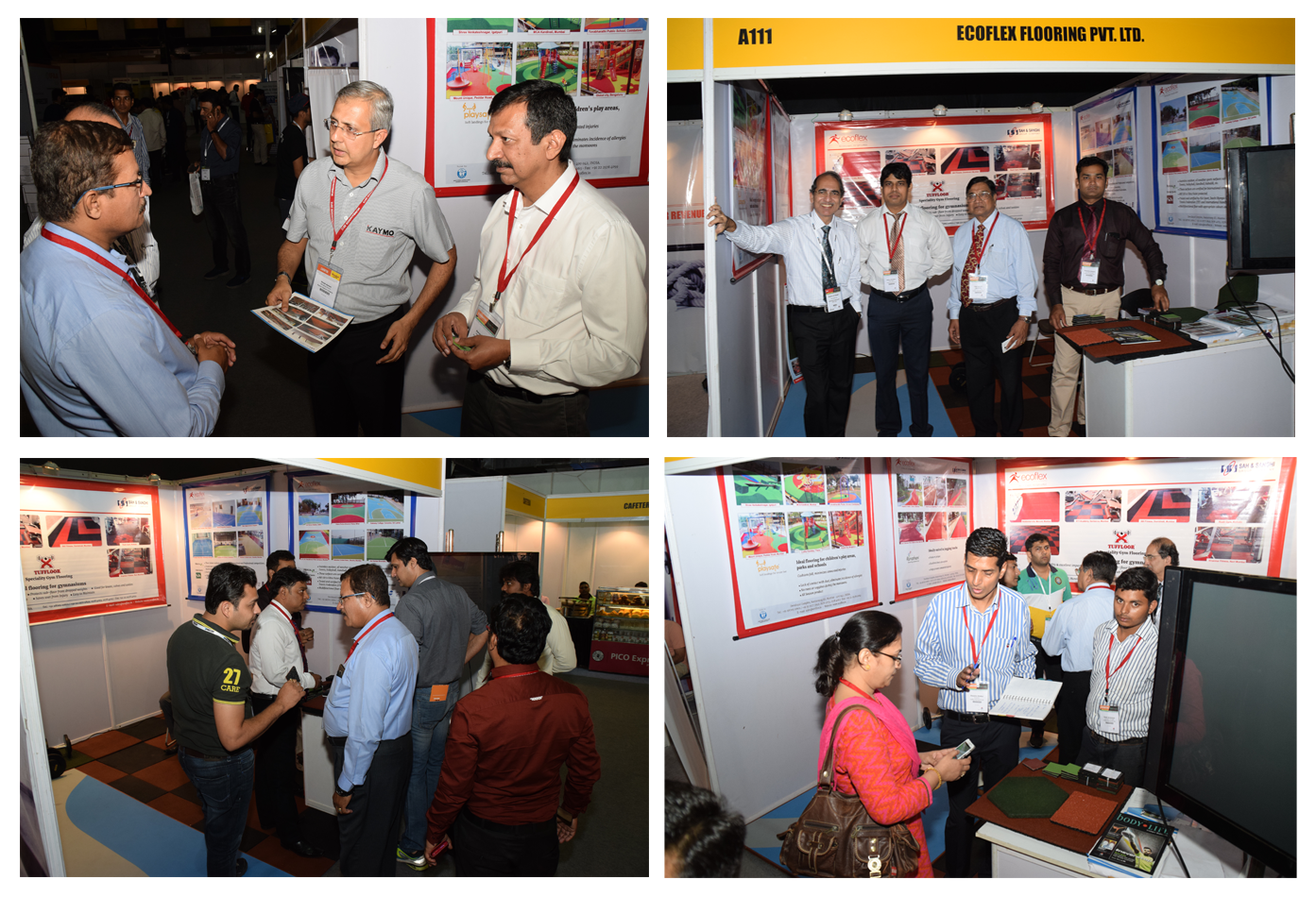 Our surfaces that were showcased in this Expo were:
1) Tuffloor – A gymnasium flooring that is as strong as its patrons wish to be.
2) Runathon – A specially formulated Ecoflex surface that is ideally suited to Jogging Tracks.
3) Herculan Sports – A surface that caters to every sporting need, be it Indoor or Outdoor Sports.
We would like to thank Body Life India Expo for this Amazing Opportunity and would surely wish to be a part of it all over again next year.