Gorakhpur Railway Station
Ecoflex along with its Marketing Partner in Delhi, M/s. Pallium Marketing Pvt. Ltd. are proud to have contributed to the remarkable feat of Gorakhpur railway station's achievement of being declared as the world's longest home platform measuring 1366.33 meters (with ramp) and NER securing a place in the Limca Book of Records.
Ecoflex has installed its rubberized Tuffloor tiles on the Ramp flooring of the platform – a first of its kind!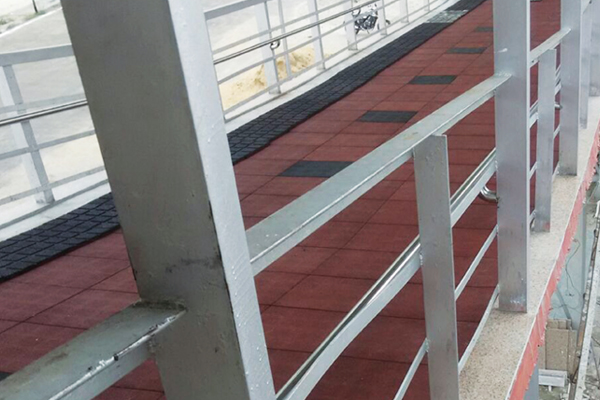 Ecoflex Tuffloor tiles are providing the necessary cushioning and anti skid property to the ramp, making the walk safe and sound free for the commuters.
Ecoflex's contribution in timely and quality installation of flooring was well appreciated by one and all.
A new Tuffloor application and a new feather in our Cap!!!